welcome t

o my portal
Waralika.com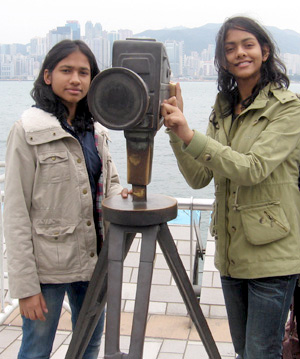 Hello Everyone,
I am Waralika. My sister Pratichee is also with me.
I am delighted to welcome you to my portal. Here you can find the way to go to most popular sites of world for Kids and Teens. I have compiled the list of 100 most popular sites. You will also find the list of Recomended sites. I have also made a list of sites according to different categories. There you can go to different sections like Arts and Crafts, Cartoons and Animations, Colouring and Printables, Directories, Movies, Music, Pets, Games for Kids, Television, Sports and sites of General Interest. You will also enjoy the sites of Harry Potter, Barbie, Disney, Poke'mon in Hot Stuff section. Favorite Sites like Cartoon Network, Crayola Kids, Discovery Kids, Fox Kids, Garfield, Nicklodeon and PBS Kids are also listed.
If you have any query, You can contact me by going through Contact Us section.
Enjoy the surfing on my portal!
Waralika